ARE YOU READY TO STOP GETTING IN YOUR OWN WAY?
Let's disarm your "inner saboteur" so you can finally SUCCEED!
You will be delighted at how relaxing, pleasant and effective our programs are.  Look around.  Watch videos of past clients sharing their successes until you know you are in the right place!
NEW:
Live Online Therapy
WORKS!

Safely enjoy real personal transformation from the comfort of your favorite easy chair!
Wonder if you can be hypnotized?
and take our
to see if you are a good candidate for hypnosis before you spend any money!
Quit Smoking
You don't have to be frustrated
anymore. If you qualify then you
can quit more easily and
with less discomfort
than you think!
Lose Weight
We have proven weight-loss
hypnosis programs for when
you are ready to finally
take control of your
weight, your health
and your life
Reduce Stress & More!
From anxiety attacks to phobias – hypnotherapy and
self-hypnosis is a great
choice to help with
anything stress or
fear-related.
Hypnosis Works to Quit Smoking, Here's Proof…
Meet Sharon, Rob, Marci, Lori and Anthony. They are all real Richmond residents who quit smoking through Richmond Hypnosis Center. You can hear their whole stories on out Hypnosis Smoking Cessation Page.
We have also collected video testimonials from clients who have successfully used hypnosis to lose weight, people who have used hypnosis to reduce stress, reduce pain, improve their relationships and achieve other goals on this site.
So obviously it works – but will it work for YOU?
The only way to know is to come in for a FREE screening and get tested. It only takes about 20 minutes and when you are done you will know if you can be hypnotized from your own personal experience. It's fun. You'll learn something about yourself and it might just help you make your life better forever.
And did I mention your evaluation is free?…
You know you need to exercise regularly and eat right.  But you feel too busy or overwhelmed.
Or you know you need to quit that awful habit but it's just too hard.

Why?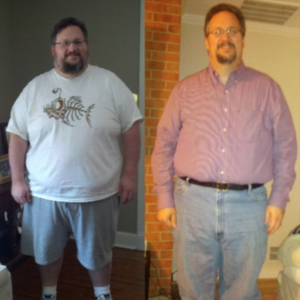 The Secret
lies in your unconscious mind. 
The same part of you that enables you to walk without thinking "right, left, right, left" and makes it automatic – also automates your bad habits.
If you qualify for one of our programs the Richmond Hypnosis Center can help you  reprogram those habits.
Hypnotherapy is safe, respected by the medical community for over half a century, is relaxing and most importantly:
 Hypnosis works!
Absolutely FREE consultation
You can pre-screen by doing our free, online, interactive hypnotizability test
HERE.
if you test well we can set up a free consultation via
phone
or You can even
click the online calendar
. Whatever is easiest for you. Then the actual sessions will be through Zoom online video calls.
Customized Plans and Decades of Experience
We have been helping clients all around the world for over 20 years now and have trained and/or supervised over 200 professional therapists around the nation.  We use ethical best practices such as pre-testing to make sure we can give the best possible results. 
The Best Guarantee in the Business
If you don't feel like you are hypnotized in the first session we will give you your money back no questions asked! And for many of our programs we offer stick-with-you guarantees where if you need additional help there is no cost for life!